Frequently Asked Questions
Resources & Support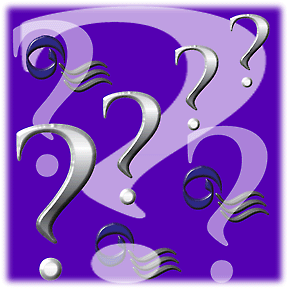 Here you'll find answers to common questions our clients ask. Start by selecting one of the links below. If you don't see what you need – call or contact us online.
At what resolution should I save my photos and graphics?

Resolution should be set to 300 dpi.

Pictures and graphics pulled from the internet are often low resolution, typically 72 dpi or 96 dpi. Avoid these graphics, as they will appear pixilated and blocky when printed.

Also note that you should save all photos in CMYK mode, not RGB mode when possible. Images saved in RGB mode may not print properly. If you are unable to save your image in CYMK mode, please let us know.

Can I blow my document up to a large poster?

Yes, but with limitations. If you have any pictures or bitmap logos placed in the document, they will need to have enough resolution to be at least 100 dpi at the final size of the poster. If they don't, they will become pixelated (jagged) when blown up. Fonts normally blow up without any problem.

How do I go about getting an estimate from you?

Well, since you are here, we would suggest you use our online estimate request form. Otherwise, the best way to ensure that we get all the information necessary to do an accurate quote, give us a call and talk with one of our customer service representatives.

How do I need to set up my picture files?

Our printers use cyan, magenta, yellow and black inks (CMYK) to create full color images. Most scans and computer images are created and viewed in red, green and blue (RGB). These images should be converted to CMYK to insure good color output. RGB images when printed appear to be washed out. If you do not have the capabiltiy to convert to CMYK color space, please let us know so we can do that before we print.

How long does it take for you to complete my order?

We try to turnaround simple jobs in 24 hours. If your project requires finishing or binding services, we would expect to be able to complete them in 2-3 days. Of course, if your projects has many steps to it and requires interactive proofing, the time will be longer.

If I'm creating a PDF file to print, what do I need to do?

The Adobe PDF system is a great tool. There are however option choices that will affect the quality of your printing. When creating a PDF file from any application, locate the "job options". There typically are 3 quality levels available. The "Screen Optimized" setting is for viewing only on computer. The "Print Optimized" setting will create a larger PDF, but has the built in resolution to insure your job will print well. We need PDF files created with the "Print Optimized" option. The "Press Optimized" setting creates a very large PDF with no significant quality improvement.

Is white considered a printing color?

Not typically. Because white is the default color of paper, it is simply recognized as the absence of any ink. However, when using colored paper, white ink may be used if any text or graphic requires it.

My pictures and logos came out jagged and soft. What's wrong?

Poor image quality is always the result of insufficient resolution in placed images. Trust us - downloaded web images will not print well!

For small format printing, make sure that your images have 200-300 pixels per inch AT THE FINAL SIZE THEY ARE TO PRINT! Remember, if you've scaled the images up, that reduces the pixels per inch. Large format printing is more forgiving. Images require only 100 pixels per inch.

Placed logos can often be a pitfall. Vector art eps files are always fine, but remember that jpeg files are really pictures that are not scalable unless they have a lot of resolution built in.

Tips on how to save your design files

Make them print ready and acceptable for us to print.

COREL DRAW:
Saving your Corel Draw file as an Adobe Illustrator EPS
• Embed all Images
• Convert all your text/copy to outline fonts
• Export as Illustrator EPS

FREEHAND:
• Embed all Images
• Convert all your text/copy to paths
• Export as Illustrator EPS or PDF

PAGEMAKER:
Saving your PageMaker file as an EPS
• Embed all Images
• Convert all your text/copy to outline fonts
• Export your file as an EPS using the below settings:
Postscript Level 2
CMYK Mode
TIFF format and
Binary

PUBLISHER:
You will need to have the full version of Adobe Acrobat PDF. If you don't please download and use our Adobe Job Ready Program. If you do have the full version of Adobe Acrobat PDF please follow the steps below.
Under File, Print, select Adobe PDF writer
Under Properties select Press Quality and Save your PDF

What do you mean by "pdf" proof

Adobe created the "portable document format" as a way of viewing a computer page or pages on virtually any computer with Adobe Reader installed. The great advantage is that it embeds all images and fonts so that you can see exactly how the page should look regardless of whether you have the software that created the page.

We create PDF files using the printer drivers and the postscript file we will use in actual production. The PDF proof will display the page exactly as it will mechanically print. It should not be considered an on screen proof for color. If color is critical to you, make sure you see a digitally printed proof of the page.

What file format should I use when submitting my electronic document for printing?

PDF (Portable Document Format) is the most common and preferred file format for submitting digital documents. With the installation of a PDF print driver on your computer, virtually any program can generate a PDF file suitable for printing. Both commercial and free PDF print drivers are available online for download from different sources.

What fonts should I use?

Fonts are more one of the more common issues in file handling. We recommend Postscript level one fonts to be your choice if possible. Truetype fonts can create problems at the RIP (Raster Image Processor) level.

If your application allows it, conversion of fonts to paths eliminates any font problems. If you can create a "Print Optimized" PDF file, that also eliminates font problems.

What is a "proof"?

A proof is a way of ensuring that the job will actually look like you expect. Typically, we will produce a proof which will be sent to you online as a pdf file, or printed on paper which can be viewed in our office or delivered to you.

The benefit of digital printing is that if you are looking at a physical proof, it is a "press proof" of exactly how the job will print.

What is the Pantone Matching System?

The Pantone Matching System (PMS) is a color reproduction standard in which colors all across the spectrum are each identified by a unique, independent number. The use of PMS allows us to precisely match colors and maintain color consistency throughout the printing process.

What materials do I need for you to run my job?

The quickest and least expensive route is if you have a computer file that you can send to us. That way, we do not have to charge you for composing the files we will need to print.

If you don't have files, we will need any materials that you have that you want included and a sketched out idea of what you want. This will require that we need to scan items and create a page layout which are chargeable.

What methods of payment do you accept?

We gladly accept Visa, MasterCard and American Express credit cards and cash payments. Personal checks will only be accepted upon verification of funds through your banks merchant verification services.

To open an account with us we need you to fill out a credit application. Terms of payment will be established after a credit review.

What precautions should I take in setting up my pages?

One of the simplest steps to avoid problems is to build you page size to the final size you intend. Don't rely on scaling to solve the problem.

Another common issue is page bleeds. A bleed extends the background or picture off the edge of the page to allow for trimming to the cut marks without white edges. If you intend for that to happen, create 1/8" bleeds.
Also remember if you are creating a PDF file to build a bleed into the PDF file as well.

What software do you accept?

For best results we recommend production quality software. This would include Quark, Photoshop, Freehand, Illustrator and InDesign. We maintain current versions of this software. We have Pagemaker 6.5 and that is also acceptable. We are Macintosh dominant and should have most common fonts.

Additional software that would have qualified acceptability are Word, Powerpoint and Publisher. These files frequently require comprimises with quality. Speak to a Customer Service Representative to find out how to avoid the pitfalls.

Good question! We are a full service shop and offer a wide range of products and services. To see a full listing and description of what we can offer you, check out the Products & Services area in the Customer Service Section of our website.

What's the best way to send you computer files?

Use the convenient "Send a File" utility that's available on this web site. It will alert us via e-mail that you have sent the file.

We recommend use Stuff-It for multiple files and fonts that you have in a folder. This seems to result in less possibility for file corruption during electronic transfers.

Why do the printed colors look different from the colors on my screen?

In short, printers and monitors produce colors in different ways.

Monitors use the RGB (red, green, blue) color model, which usually supports a wider spectrum of colors. Printers use the CMYK (cyan, magenta, yellow, black) color model, which can reproduce most—but not all—of the colors in the RGB color model. Depending on the equipment used, CMYK generally matches 85–90% of the colors in the RGB model.

When a color is selected from the RGB model that is out of the range of the CMYK model, the application chooses what it thinks is the closest color that will match. Programs like Adobe Photoshop will allow you to choose which color will be replaced. Others may not.
---
Image Works Inc. : Digital Color Printing
7921 Industrial Village Rd. • Greensboro, NC 27409-9691
Phone: (336) 668-3338 • Fax: (336) 668-3839
E-mail: ripping4@imageworksinc.net