Portable Graphic Systems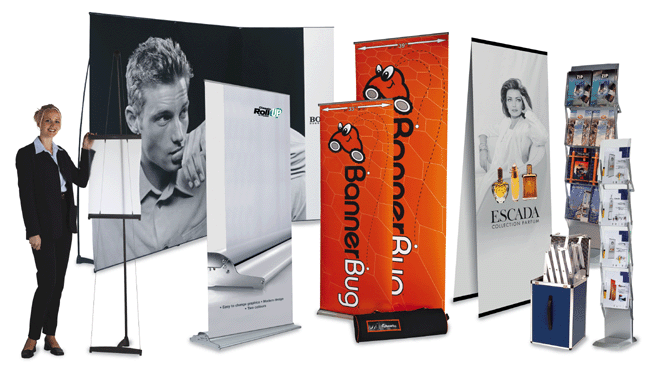 Nothing beats the ease, convenience and professional look of retractable banners to highlight your message at that important event where you need to make the right impression on your customers and prospects.
With a variety of options to create anything from single pop up banners to full graphic walls and tradeshow displays, Image Works can tailor your image to the public. Our portable graphics displays offer not only affordable message delivery, they also reduce the cost and hassle of large fixed display costs associated with storage, transportation, installation and disassembly.
If your looking for a great impression for your displays, look no further than Image Works.